NFI's zero-emission innovation and expertise on display during Vice President Kamala Harris' visit to New Flyer's St. Cloud Facility
Vice President comments "Electric buses being built in this factory are a model of American innovation and key to the future of public transportation in America"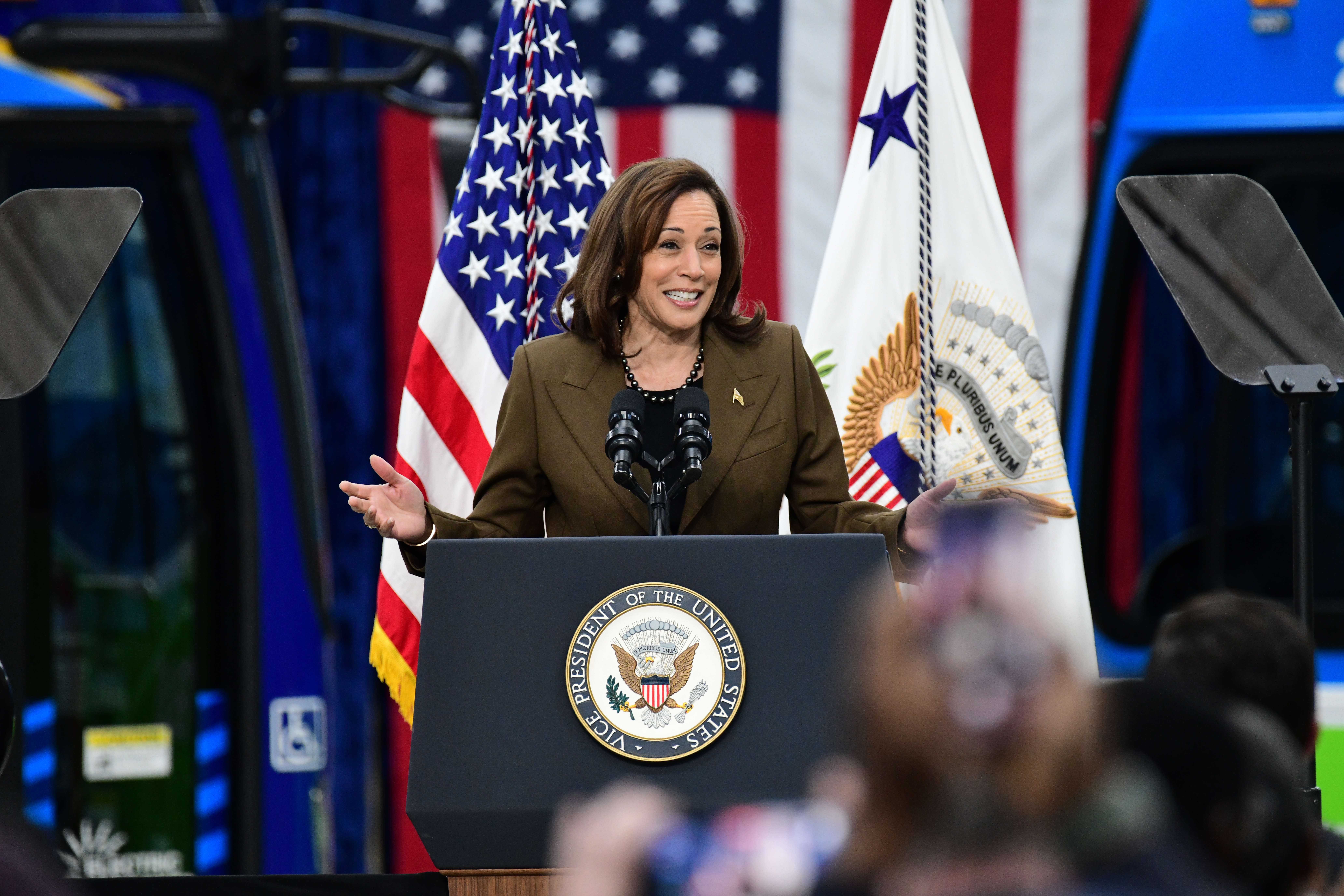 ST. CLOUD, Minn., Feb. 10, 2023 (GLOBE NEWSWIRE) -- (TSX: NFI, OTC: NFYEF, TSX: NFI.DB) NFI Group Inc. ("NFI"), a leading independent bus and coach manufacturer and a leader in electric mass mobility solutions, subsidiary New Flyer of America ("New Flyer") today welcomed United States Vice President Kamala Harris to its St. Cloud, Minnesota, manufacturing facility.
During the visit, Vice President Harris participated in a tour that included New Flyer Xcelsior CHARGE NG™ electric buses—the most advanced electric bus available in the United States— and saw the assembly of American-made batteries packages used in New Flyer electric buses. She also delivered an address to NFI team members and special guests.
"Buses are our nation's most popular form of public transportation. Every day, millions of Americans ride the bus to go to work, to church, to the grocery store, to wherever they need to go. Buses are essential land they are in desperate need of upgrade. The electric buses being built in this factory are a model of American innovation and key to the future of public transportation," said Vice President Harris. "In 2009, then Vice President Joe Biden stood in this plant, when at the time you were building cutting-edge hybrid electric buses, and said, 'NFI is an example of the future.' A lot has changed in the last 14 years, but one thing has not; you are still an example of America's future."
Paul Soubry, President and Chief Executive Officer, NFI said "It was fantastic to host Vice President Harris at our New Flyer facility in Minnesota, providing us with an opportunity to showcase our incredible team, our facility, and our industry leading solutions. The benefits of the Biden Harris administration's record investments in public transportation were on display as we walked our production floor and sat on buses destined for cities across America. We were also able to discuss opportunities for the administration to assist our manufacturing industry as we recover from the effects of global supply disruption and prolonged inflation."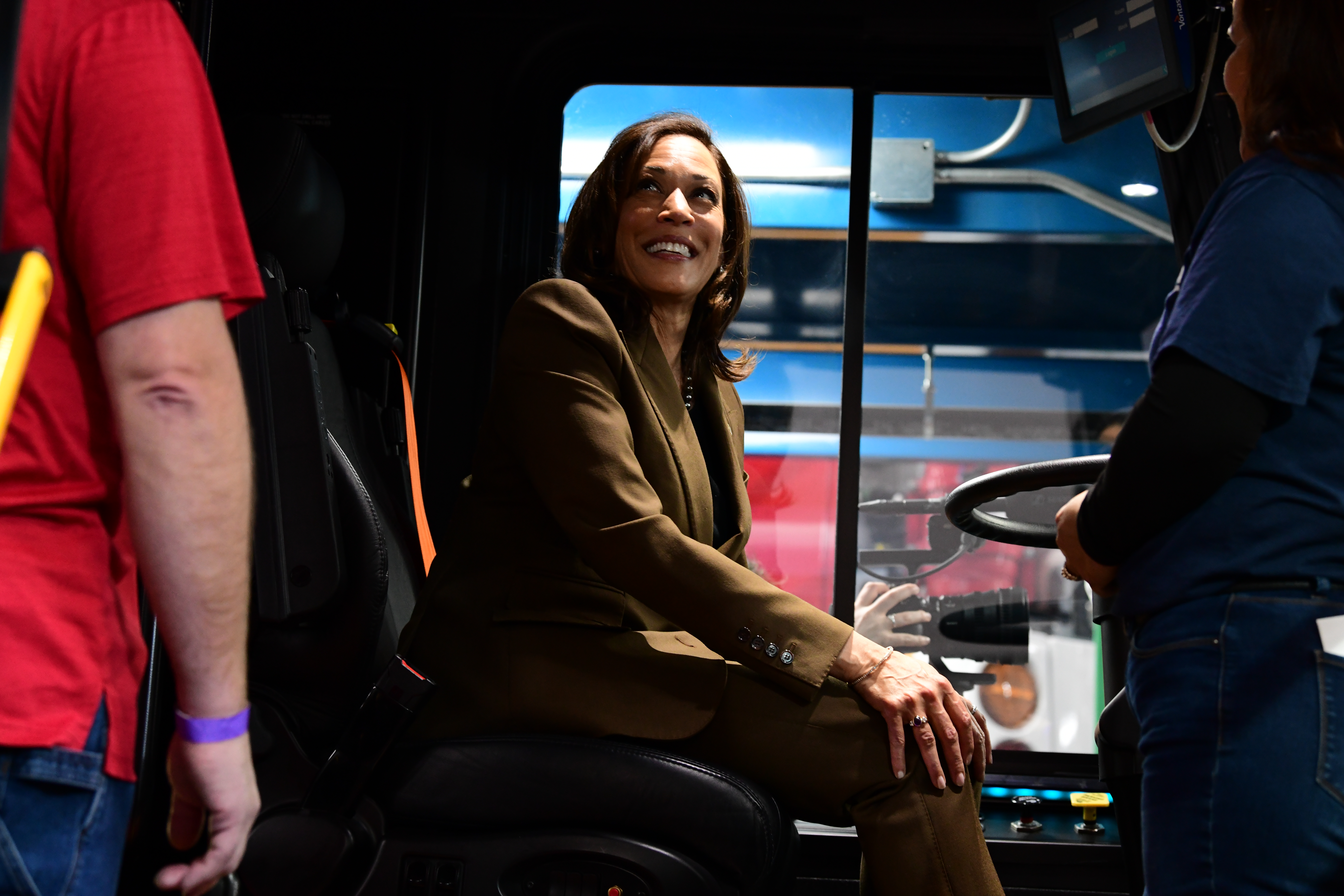 New Flyer offers the most advanced product line in the market today, and, through NFI Infrastructure Solutions™ provides transit agencies with safe, sustainable, and reliable charging infrastructure and comprehensive mobility solutions.
NFI also operates the Vehicle Innovation Center ("VIC"), the first and only innovation lab of its kind in the United States dedicated to advancing bus and coach zero-emission technology and workforce development. Since opening in late 2017, the VIC has hosted over 350 interactive events, welcoming 7,000 industry professionals for zero-emission bus and infrastructure training.
About NFI
Leveraging 450 years of combined experience, NFI is leading the electrification of mass mobility around the world. With zero-emission buses and coaches, infrastructure, and technology, NFI meets today's urban demands for scalable smart mobility solutions. Together, NFI is enabling more livable cities through connected, clean, and sustainable transportation.
With 7,500 team members in nine countries, NFI is a leading global bus manufacturer of mass mobility solutions under the brands New Flyer® (heavy-duty transit buses), MCI® (motor coaches), Alexander Dennis Limited (single and double-deck buses), Plaxton (motor coaches), ARBOC® (low-floor cutaway and medium-duty buses), and NFI Parts™. NFI currently offers the widest range of sustainable drive systems available, including zero-emission electric (trolley, battery, and fuel cell), natural gas, electric hybrid, and clean diesel. In total, NFI supports its installed base of over 105,000 buses and coaches around the world. The Shares are traded on the Toronto Stock Exchange under the symbol NFI and NFI's convertible unsecured debentures trade on the Toronto Stock Exchange under the symbol NFI.DB. News and information is available at www.nfigroup.com, www.newflyer.com, www.mcicoach.com, www.nfi.parts, www.alexander-dennis.com, www.arbocsv.com, and www.carfaircomposites.com.
About New Flyer
New Flyer is North America's heavy-duty transit bus leader and offers the most advanced product line under the Xcelsior® and Xcelsior CHARGE® brands. It also offers infrastructure development through NFI Infrastructure Solutions™, a service dedicated to providing safe, sustainable, and reliable charging and mobility solutions. New Flyer actively supports over 35,000 heavy-duty transit buses (New Flyer, NABI, and Orion) currently in service, of which 8,600 are powered by electric motors and battery propulsion and 1,900 are zero-emission. Further information is available at www.newflyer.com.
For media inquiries, please contact: 
Amanda Wanke
P: 515.474.1704
Amanda_Wanke@newflyer.com
For investor inquiries, please contact: 
Stephen King 
P: 204.792.1300
Stephen.King@nfigroup.com 
Photos accompanying this announcement are available at
https://www.globenewswire.com/NewsRoom/AttachmentNg/94aac4d7-8c97-47af-a13e-779c8e9ef14c
https://www.globenewswire.com/NewsRoom/AttachmentNg/0a345997-f284-436b-8fb5-df72320d6259